The Model 627 is part of Smith & Wesson's Performance Center, a series of guns that originate from standard designs or are created from the ground up. From hand-cutting and fitting to fine tuning for precision, these firearms are top performers. Products from the Performance Center are the ultimate expression of old-world craftsmanship blended with modern technology.
Features
Chrome Flashed Custom Tear Drop Hammer
Chrome Flashed Trigger with Stop
Dovetailed Red Ramp Front Sight
Adjustable White Outlined Rear Sight
PC Action with Ball Detent Lock-Up
8-Shot Cylinder Cut for Full Moonclips (Moon Clips Included)
A moon clip is a ring-shaped or star-shaped piece of metal designed to hold multiple cartridges together as a unit for simultaneous insertion and extraction from a revolver cylinder.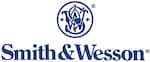 Made In United States of America
Specifications
Product Information
| | |
| --- | --- |
| Cartridge | 357 Magnum |
| Action Type | Revolver |
| Capacity | 8 Round |
| Weight | 43.2 Ounce |
| Barrel Length | 5 Inches |
| Barrel Finish | Stainless |
| Frame Material | Steel |
| Frame Finish | Stainless |
| Country of Origin | United States of America |
| Trigger Type | Double/Single action |
Delivery Information
4.790 Pounds