Micro 9 Two-Tone Pistol
The easily concealed Kimber Micro 9 Two-Tone Pistol features mild recoil, smooth trigger pull and the intuitive operation of a 1911. The Micro 9 Group of pistols put legendary Kimber dependability into a small 1911-like platform. The 9mm power and simple operation make these pistols an ideal choice for many shooters. A wide variety of models are available, providing a selection of features that meet virtually any need. Collectively, they are among the finest ultra-compact 9mm hammer-fired pistols anyone can carry.
Micro barrels are machined from stainless steel for superior resistance to moisture, and all Micro frames are shaped from the finest aluminum for integrity and strength. In many respects a miniature 1911, the Micro offers important design advantages like a single-action trigger with a short, smooth pull that ensures accuracy and builds confidence. Its thumb safety, slide stop and magazine release are pure 1911 as well. Standard features include a lowered and flared ejection port for flawless ejection and a beveled magazine well for fast, positive loading. Sights are steel — not plastic — and mounted in machined dovetails for additional integrity. Each Micro includes an extended 7-round magazine; flush-fitting 6-round magazines are available. Well-suited for all shooters, including those with small hands and those who insist on mild recoil, Micro provides power for concealed carry, home protection and many other applications in our smallest platform yet. Best of all, they offer unequaled Kimber quality, dependability and performance.
Features of Kimber Micro 9 Two-Tone Pistol

White dot sights
Solid Aluminum, match grade trigger
Height (inches) 90° to barrel: 4.07
Weight (ounces) with empty magazine: 15.6
Length (inches): 6.1
Width (inches): 1.08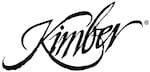 Made In United States of America
Kimber Two-Tone Pistol
Product Information for Kimber Micro 9 Two-Tone Pistol
| | |
| --- | --- |
| Cartridge | 9mm Luger |
| Action Type | Semi-Automatic |
| Capacity | 7+1 Round |
| Magazine Quantity | 1 |
| Height | 4.07 Inches |
| Weight | 15.6 Ounce |
| Width | 1.06 Inches |
| Overall Length | 6.1 Inches |
| Barrel Length | 3.15 Inches |
| Barrel Material | Stainless Steel |
| Barrel Finish | Stainless |
| Threaded Muzzle | No |
| Compensated | No |
| Front Sight | Fixed Blade with White Dot |
| Rear Sight | Fixed with White Dot |
| Sight Radius | 4.3 Inches |
| Slide Material | Steel |
| Slide Finish | Matte Black |
| Frame Material | Aluminum |
| Frame Finish | Stainless |
| Grip Material | Wood |
| Grip Style | Checkered |
| Grip Color | Rosewood |
| Country of Origin | United States of America |
| Trigger Type | Single Action |
| Trigger Pull | 7 Pound |
| Safety | Thumb |
Delivery Information for Kimber Two-Tone Pistol
2.090 Pounds