Browning 1911-22 Black Label Compact
Black Label Style. Built with a high-strength, compact, and lightweight polymer frame, this model also wears post-modern angled serrated G-10 grips which look amazing but also provide outstanding traction between your hand and the gun, even when wet. You'll appreciate the three-dot combat sights as well; durable and highly visible for quick target acquisition. The skeletonized trigger and commander hammer provide a custom look and feel, and compliment the beavertail grip safety and extended ambidextrous thumb safety.
Not just another barrel conversion gun. Built to 85% of the scale of the original model 1911, Browning 1911-22 Black Label Compact Pistol the 1911-22 to be purpose designed for a unique purpose as a rimfire handgun instead of yet another barrel conversion kit gun. Pick one up, admire it, and then buy one – you won't regret it.
Features Browning 1911-22 Black Label Compact Pistol

High strength/light weight A1 compact polymer frame
Black laminated and stippled grips
Checkered front strap
Commander hammer
Beavertail grip safety
Extended slide release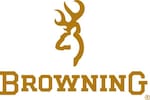 Made In United States of America